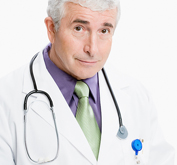 PROVIDING THE CRITICAL TASK OF A LEGALLY DEFENSIBLE AND VALID DRUG TEST
Prompt
Time is critical and prompt reporting of results is our objective. Most negative reports are released in less than 2 hours. We report results 7 days per week 365 days per year.

Technology
We have invested in the latest technology to insure accurate and efficient review of your data. MROLink™ is our latest effort to empower our clients with access to our data.

Assurance
Using IMT as your service agent can provide you the peace of mind that your company will be shielded from exposure to an employee's confidential medical information. Results reviewed by IMT become legally defensible.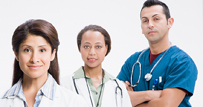 Experience you can count on.
IMT has over a decade of experience providing Certified MRO service to the regulated and non-regulated industry.
Our job is to provide your company with the critical task of a legally defensible and valid drug test result; this role is as critical as the laboratory finding. We will assist your company in managing the balance between the rights of your tested employee and the health and safety of the workplace for drug prevention.
Sample Client List
Aflac Insurance Co.
Alcoa, Inc.
American Water
Anderson Kelly
Bally's Casino
Baptist Medical Center
Briggs & Stratton
Carnival Cruise Lines
Commerce Bank
Employers Reference Source
Foss Maritime
Gateway Security
Janus Hotels & Resorts
Keiser University
Keystone Mercy Hlth. Sys.
Lowe's
Maersk Line
Norwegian Cruise Lines
Philadelphia Park Casino
Publicis Selling Solutions
QVC
Resorts Casino
Royal Caribbean Cruise
Schindler Elevator Co.
Sysco Food Service
Temple University
Web MD
Bradenton, FL 34243

Voice: 941.753.9199
Fax: 941.753.9975
Toll Free: 888.808.4MRO
E-mail:
mro@imtmro.com